Daisy room
Daisy room provides 6 spaces a session for children aged from 10 months to 2 years old and has been created to be a soft warm setting where our babies and youngest children can explore a range of sensory and holistic activities aimed to develop their personal, social and emotional development as well as their physical and language development. Staff are well experienced to help children form strong attachments with their key person to ensure they feel safe and settled whilst they are away from home. In daisy Room the ethos is simply to care for your child in an environment which will nurture their physical, emotional and mental well-being. Our team of qualified and experienced staff understand how to support your child's needs, ensuring they feel safe and secure in a stimulating environment. The room has access to its own outdoor area and re have recently purchased a multi seat buggy to take the children out and about.

Daisy room is run by Charmaine Murray who has been with the setting for the past 18 years and has extensive experience working with children and babies. She is supported by Kim Hilliar, and Sian Walker who all have a level three qualification in childcare.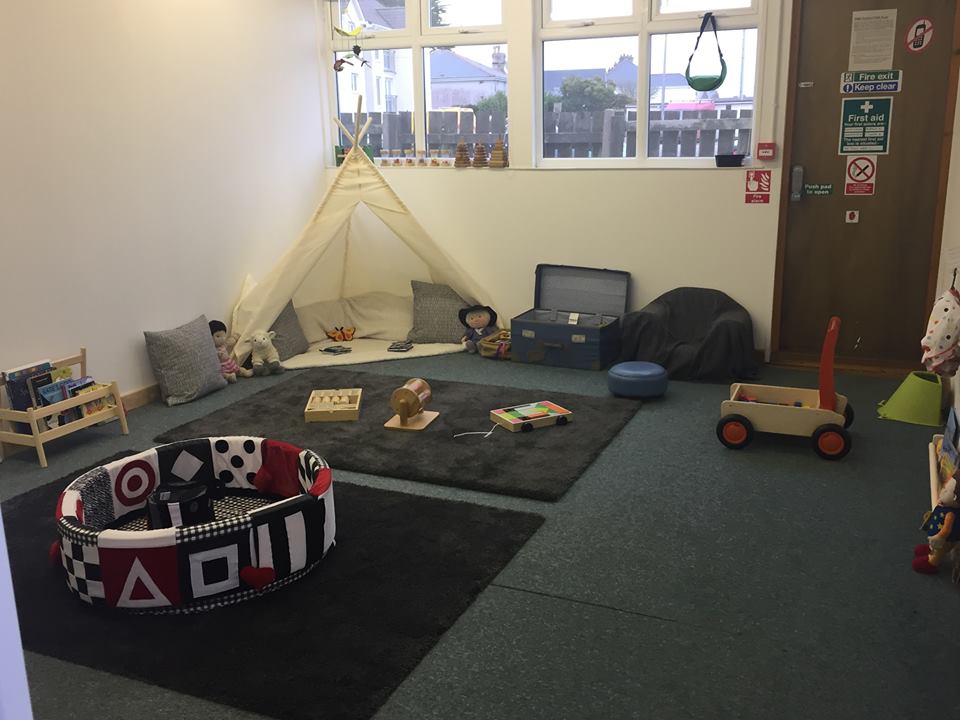 Green room
Green room is for our younger two-year olds. Like the baby room it provides warm and cosy spaces with areas that promote and support children playing together to develop their friendships and language skills. We have 12 spaces per session in here and operate on a one to four ratio. It has a lovely role play corner, cosy snuggle areas with lots of books, soft toys and spaces to relax with friends. There is a large area for creative activities and plenty of opportunities for children to explore messy play, make marks and develop their self-care skills. The staff take children outside throughout the session and they have a toilet area adjoined to the room to support and promote their toileting.

We have a team of three staff, led by Sian Walker and supported by Amy Denahy and Jenny Tennant. Sian has been with the setting for around ten years and has a level three qualification in childcare, Amy also has a level three and has been with us for three years. Jenny has been with us for just over a year and is just finishing her level three qualification.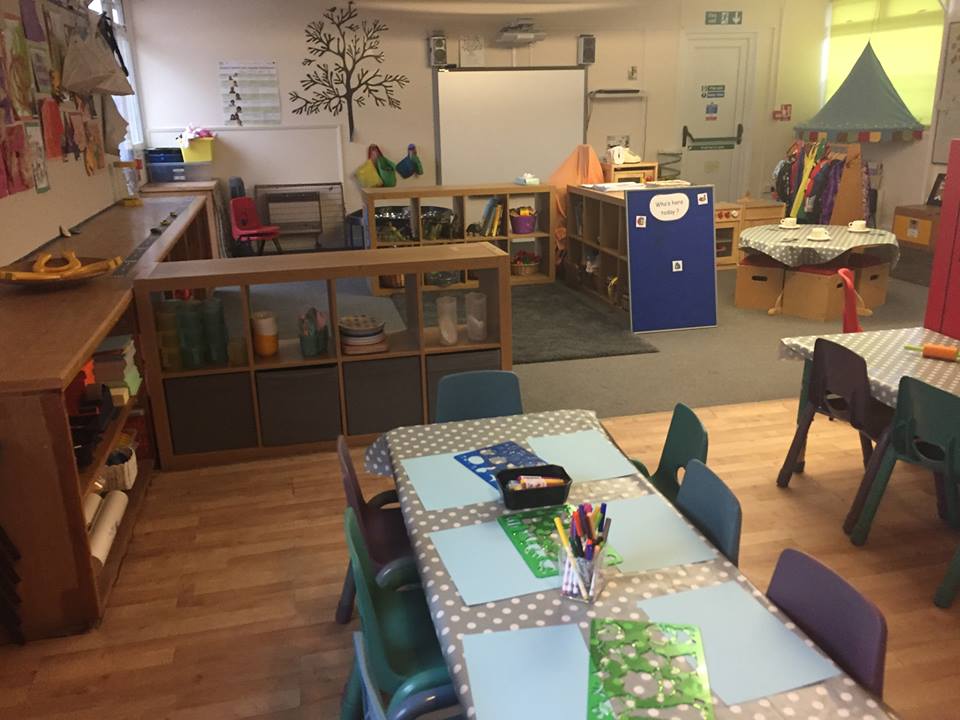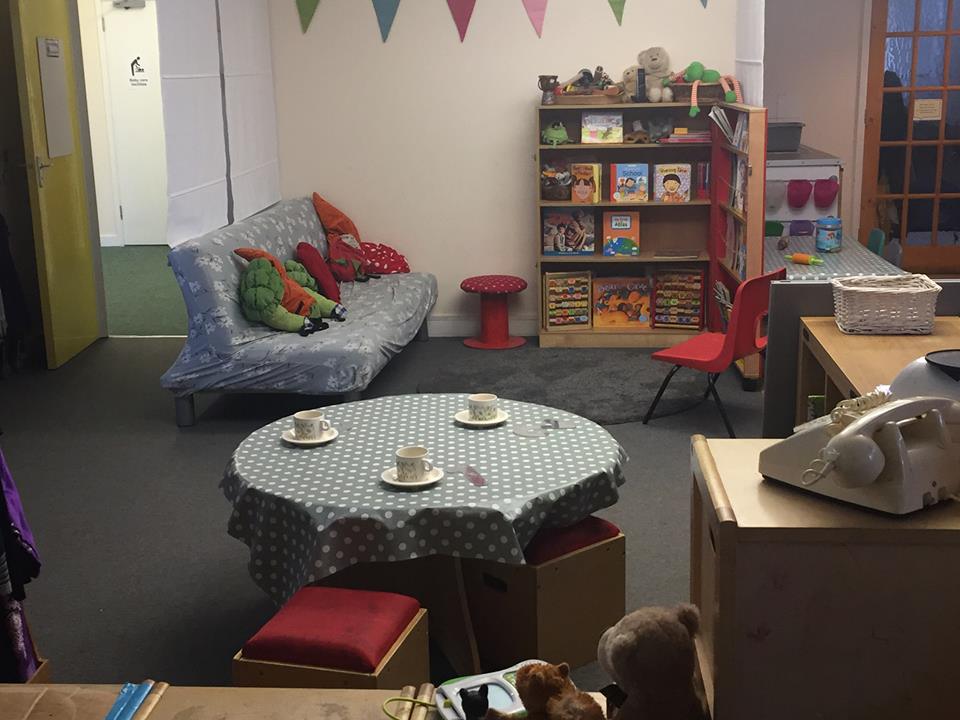 Blue room
Blue room is for children aged around two and a half to three years old. It is one of our larger rooms and therefore accommodates around 18 children. The children in here have free flow access to the outdoor areas supported by a four team of staff. Blue room continues to build on the same environment as the younger rooms. The layout is separated by furniture to create spaces to explore through different resources that are all provided to meet their individual needs and interests. There are cosy areas where the children can relax and busy areas where they can construct and play in larger groups. Staff skilfully support children's play throughout the room helping to stretch their learning in the moment when they are most engaged and ready to learn.

Blue room is run by Alayne Standinger who has a level 3 and 4 qualification in early years and has worked at the setting for 22 years as a supervisor/room lead/safeguarding officer. Her vast experience and qualifications have enabled her to develop a strong understanding of all aspects of caring for children and therefore children make excellent progress whilst in her care. Alayne is supported by Nicci Flude and Donna Rosser both with level 3's in childcare who have also been with the setting for many years and all of them have a real love and passion for the children they care for. Along with Alayne, Nicci and Donna we have two newer members of staff Kim Lawry and Charlotte Hanlon who work part time and are both working towards their level 3 qualification in early years.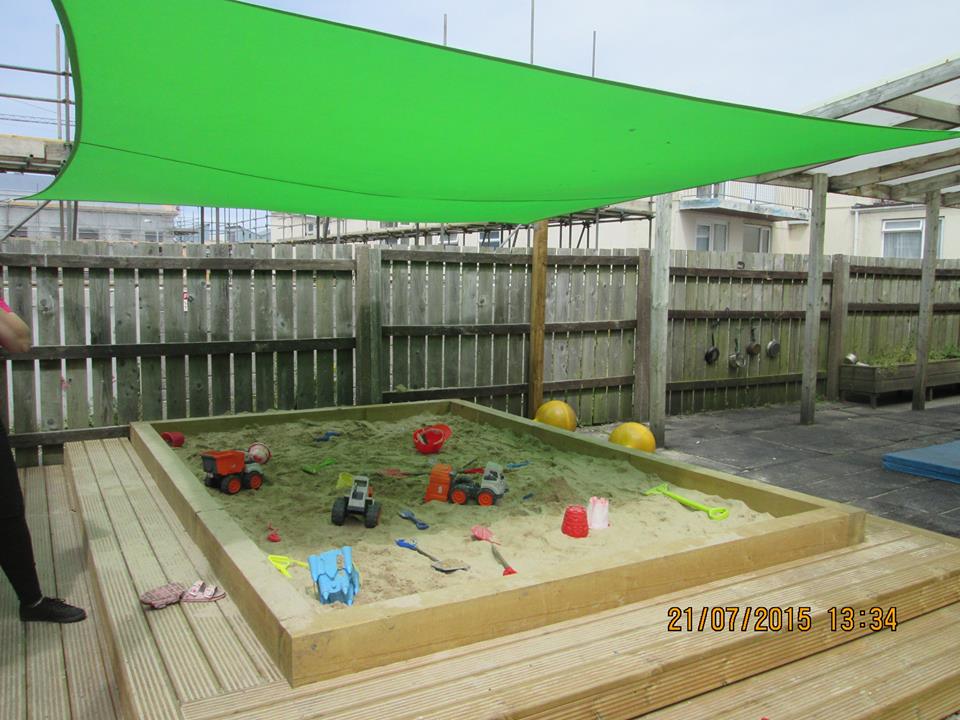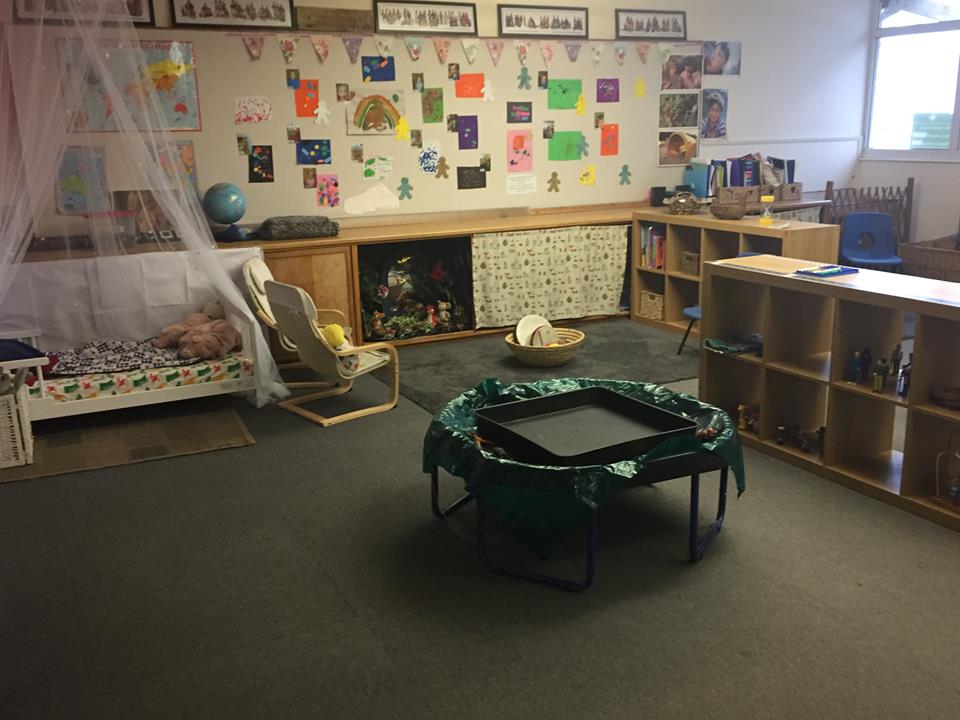 Yellow room
Yellow room is for our Preschool children, children normally transfer to this room for the year running up to when they are due to start School. It is a larger room like blue room and is set out with different areas for children to explore and discover with access to the outdoors. Yellow room is run by our Early Years Teacher Debbie Warren. Debbie has qualified teacher status and has worked at our setting for the past four years, prior to this Debbie worked for 18 years as a teacher with children in foundation stage up to key stage one. Debbie's strengths in supporting children to embed those important skills that enable children to make smooth transitions into primary school's ensure she is well placed in our preschool room. Debbie strongly believes in child led learning and ensures the environment in yellow room provides children with opportunities to extend their learning and develop their skills within topics and discussions that places their individual interests at the heart of what they do. Debbie's background in teaching seen her undertake the role of literacy lead, which she has transferred to supporting our children's language and literacy development. Debbie enjoys creating literacy rich opportunities for children through stories and story scribing.

Debbie is supported by Katie York who started with us in 2018. She has extensive experience in early years and recently completed an honours degree in teaching and learning. Emma Flynn and Laura Dobbs also make up the four team in yellow, they have both worked at the setting for several years and have also their level 3 qualifications in early years. Both Emma and Laura are strong practitioners with excellent knowledge of early years development.